Do you play the $10 Walmart special or an original played by Paul Mccartney?? We want to see em and hear the stories behind them!
This was my first guitar that I bought at a second hand store. It's very light and I like the way it feels. I use it mainly for Drop D and lower tunings. It's an Epihphone Special SG.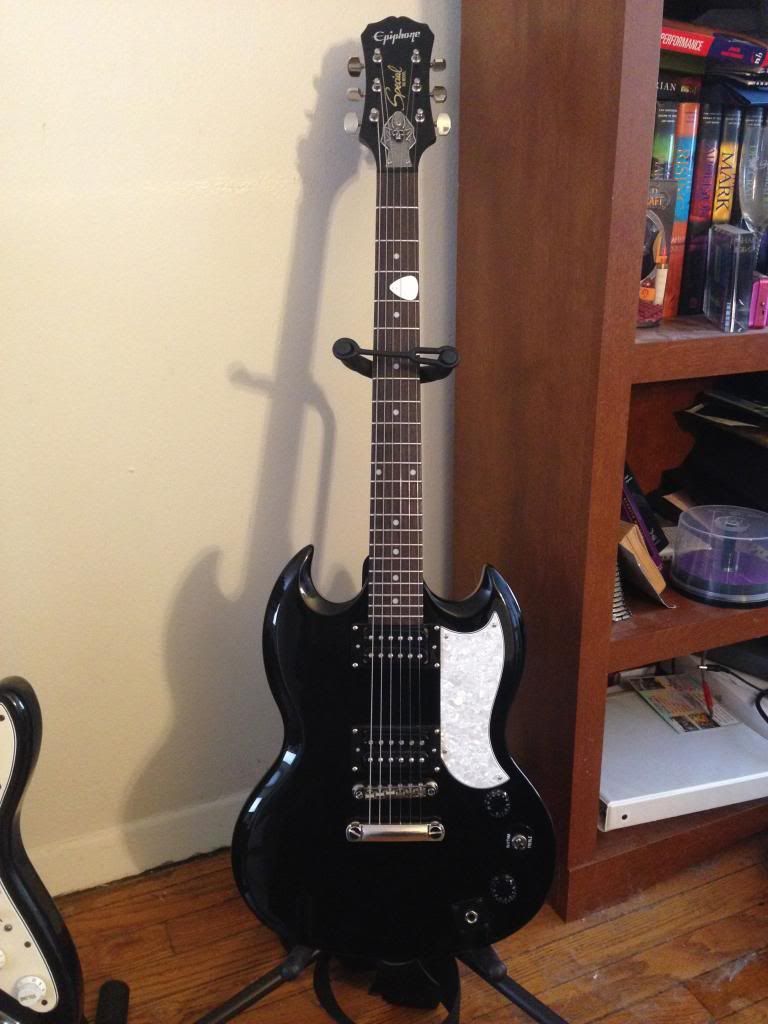 I am 35 years old. As such when I was in high school every guitar player and lead singer that you dreamed of being played one of these. I had to have one! I understand that over the years they are pretty much all the same but that wasn't going to do it for me. I had to have an era correct one. I hunted and hunted and finally came across this heavily used, but plays perfect '99 MIM Fender Stratocaster.
Found it on Craigslist and had the guy email me the serial number. As soon as I had it confirmed by Fender for year and such, I headed out to get it. 2 hours. I am thrilled to own it though! Totally worth the drive.